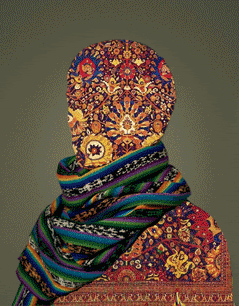 ©
I turned my mate Orlando (Totally Enormous Extinct Dinosaurs) into a carpet. He liked it. So he used one of my collages for his album artwork. The image below was used on the inside sleeve of the cd cover.
©
Trouble is #3 in Time Out's best albums of 2012 and #5 in BBC album of the year! Also iTunes have named him Electronic New Artist of the Year. Way to go Orlando! I think it is safe to say I can take all the credit for that. You would be nothing if it wasn't for my little collage. ;). No, I'm proud of you and happy to have been a small part of the journey. If you haven't got Trouble yet it is cheap on itunes
https://itunes.apple.com/gb/album/trouble/id525876816?affId=1930871
or buy a real cd to see my artwork.
©
Oil Painting. To be shown at my next exhibition.